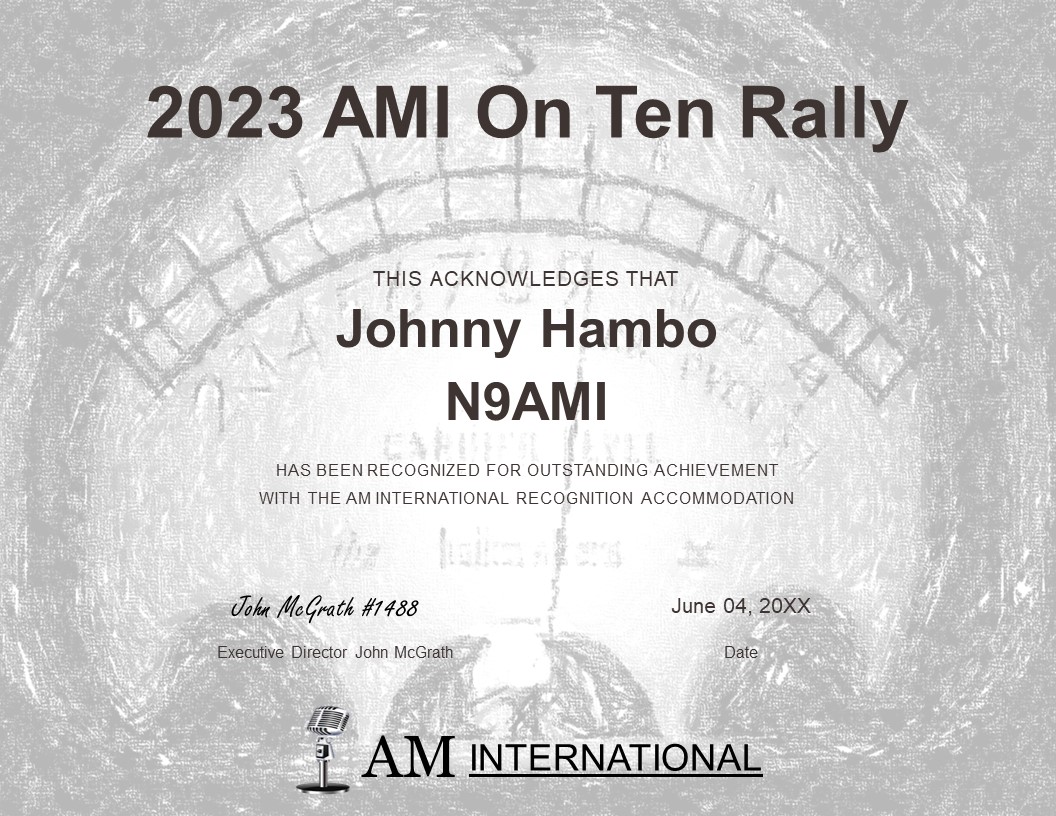 Get those old and new rigs on the air with this fun new event.
Everyone is welcome to join in on the fun.
You need not be an AMI member.
(CHANGE) All turned in logs will get a certificate.
Work 15 AMI member numbers to get a special endorsement.
AMI ON TEN
Mode AM ONLY (of course)
Band -10 Meters Usually AM window (29000-29200 kHz) however AM can be used anywhere in the phone band.
Hours – Start at Dawn June 10th till Sunset On June 11th
Exchange – Time, Call, QTH, AMI number if they have one.
Log 25 Stations and receive a participation certificate.
Log 15 AMI member numbers, get the above Certificate with an endorsement.
Logs must be received by no later than July 10th (no exceptions).
Gives you one month to get your logs in. Its just an email button guys.
Log formats can be any of the usual including a clear photo of your handwritten log!
Email Logs to – Contact form below.
Certificates will be digital and you will be able to print out a high quiality copy for your wall.
You will be either emailed your certificate or I will post them on the website (to be announced).
Results will be posted on the AMI Forum page.
SPREAD THE WORD!